Innovative technology that combines two Inverters working synchronized.
It can be used in any single-phase outlet in the world. It allows the welding in  TIG 2T, 4T, function of arc pulsed and to deactivate the Hf.
From 130 Amp. to 200 Amp. with 3 different frontal control boards:Analog, Easy Digital and Full Digital.
Some of the many benefits of 
Cupel Line
PLASMA CUTTER
For all industrial sectors
Encendido sin HF

Capaz de cortar todo tipo de materiales, tales como: acero, acero inoxidable, aluminio, cobre, bronce, latón, etc.

Capacidad máxima de corte de 65 mm (MS)

Control sinérgico digital (DSN)

Primer control de plasma, capaz de seleccionar automáticamente la potencia requerida, de acuerdo con el grosor seleccionado.
PCB frontal, protegido por una máscara de policarbonato

Ventilador a demanda: el ventilador solo funciona cuando es necesario

La línea de plasma completa TWR_PMA se produce con conexión CNC

Aumenta la vida útil de los consumibles

Toda la línea de plasma, se puede conectar a generadores de energía. Pensado para ser utilizado en todo tipo de sectores industriales.
Know the Characteristics of the
Cupel Line
THE COMPLETE SOLUTION
Discover how the Cupel Line is in all its breadth
The most advanced and innovative technology, beauty in design and maximum security have been combined in this line of welding machines to satisfy the most demanding customers.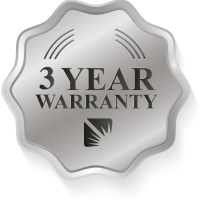 Do you have any question?
We will answer and clarify all your doubts
TECNOMEC
Weldcut Punto Plasma S.L
Pol. Ind. Can Canals
Calle Tagomago, 3
08192 – Sant Quirze del Valles
Barcelona – España
Teléfono: +34 937 842 918
If you have any questions or need any more information, write us an email and we will shortly answer you